---

Infos
| | |
| --- | --- |
| Expansion: | N-S 3200 km W-E 2700 km |
| | |
| --- | --- |
| Population: | ca. 979.673.000 Mio |
| | |
| --- | --- |
| Languages: | Hindi, Englisch, Bengali, Telugu, Marathi, Tamil, Urdu, Gujarati, Malayalam, Kannada, Oriya, Punjabi, Assamese, Kashmiri, Sindhi, Sanskrit, Hindustani |
| | |
| --- | --- |
| Religious: | Hindus (82%), Muslims(11%), Christians (2,5), Sikhs (2%), Buddhists (1%), Jains, Parses and Jews (0,5%) |
| | |
| --- | --- |
| Currency: | 1 India Rupie (iR) = 100 Paise |
△ top
---

Dehli

is the capital city of India .
Delhi is located in northern India
in the state of Delhi, on the
Yamuna River.
The population is about 14. Mill.

Delhi is divided between two parts
OLD and NEW Delhi.



(for enlarge klick the images)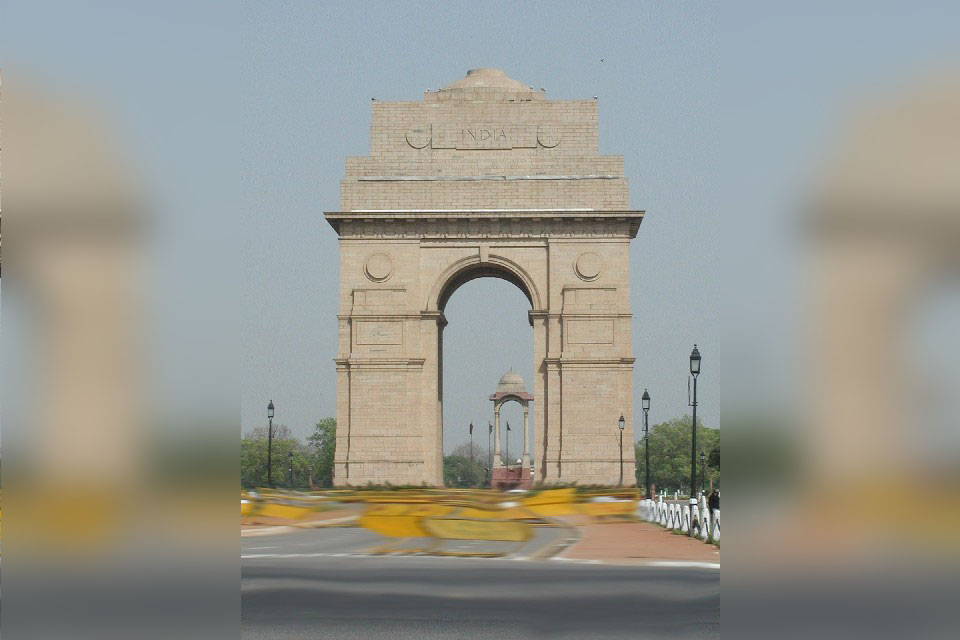 Indian Gate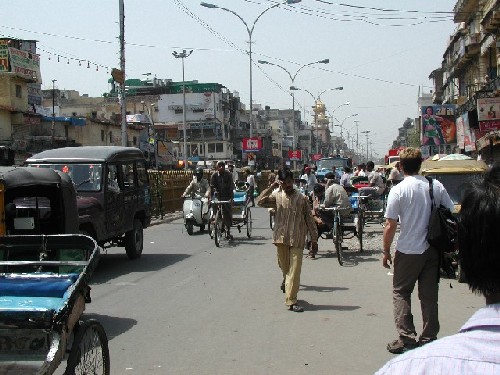 Chandni Chowk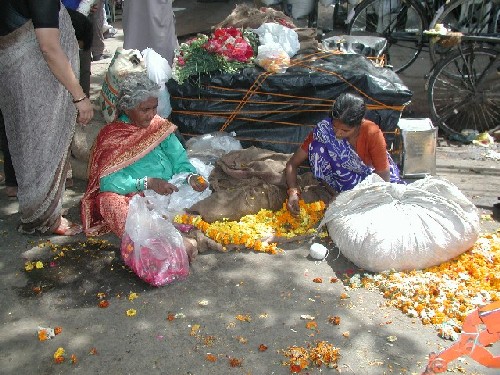 colorful bazaar
△ top


Old Delhi was previously known, as the capital of Muslims
is full of formidable mosques, monuments and forts.
It's a lively area of colorful bazaars,
narrow streets and a barely controlled chaos.
In contrast, New Delhi,
is the imperial city created by British,
is composed of spacious, tree-lined avenues and
imposing government buildings.
New Delhi was built between 1912 and 1929.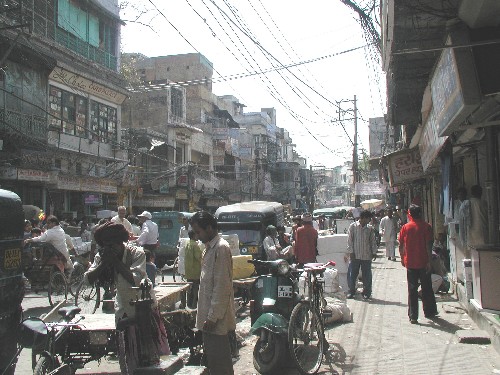 Old Delhi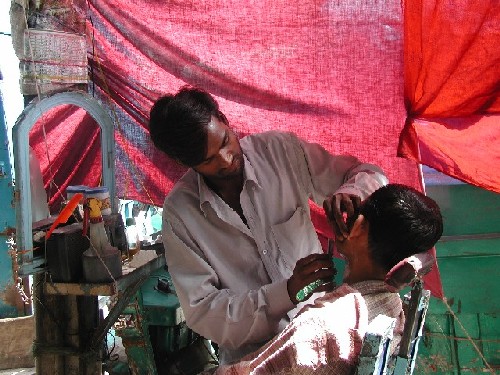 Barber shop "on street"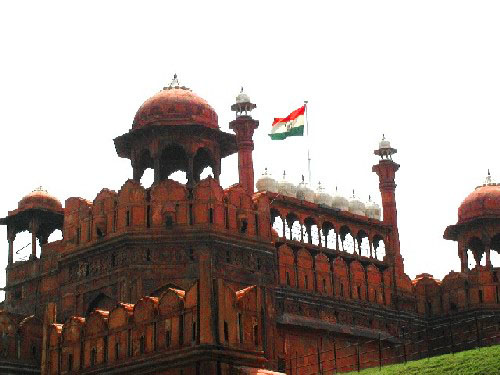 Red Fort
△ top

The various places you can visit in Delhi :

Red Fort
which contains within it palaces
and impressive public buildings.

Jama Masjid
is an architectural extravaganca
of Shah Jahan.

Chandni Chowk
is a magnificent bazaar and as
fine a monument to congestion,
color and chaos as you'll find in India today.
Other sites are

India Gate

a memorial raised
in the honour of Indian soldiers.

The President's house
(Rashtrapati Bhavan),
  the symbol of democracy.


---

Chennai (Madras)

is India's fourth largest city and the capital
of Tamil Nadu state.
It is one of India's major port and the commercial
  hub of South India.
It is a city of courtesy, charm and culture.
Temples and Forts, Churches and Beaches,
Mosques, Parks and Monuments are all
a part of this city.
Chennai is a city where the traditional
and the modern blend in life everywhere.



(for enlarge klick the images)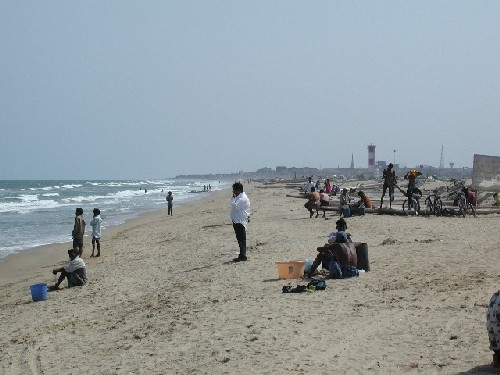 beach in Chennai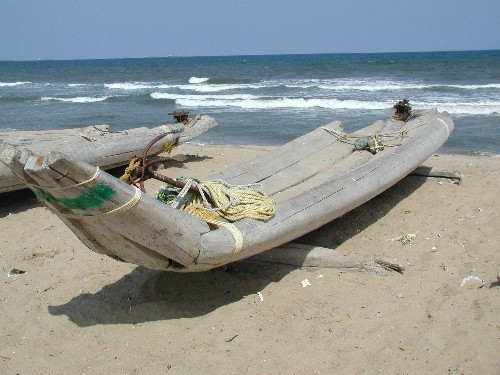 tradition fishing boat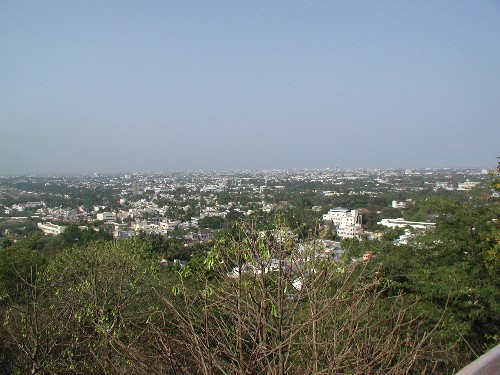 view from St.Thomas Mt.
| | |
| --- | --- |
| Population: | Over 7 Million people(approx). |
| | |
| --- | --- |
| Area: | More than 130 Square kilometres. |
| | |
| --- | --- |
| Climate: | Monsoon October to Dec. |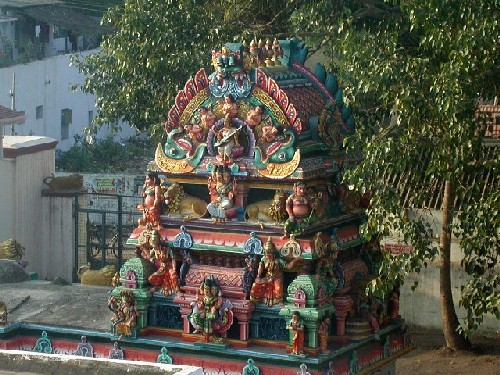 Temple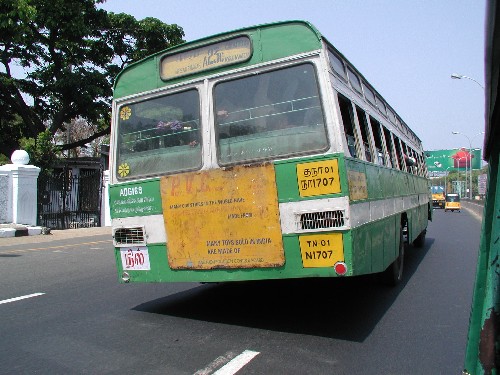 public bus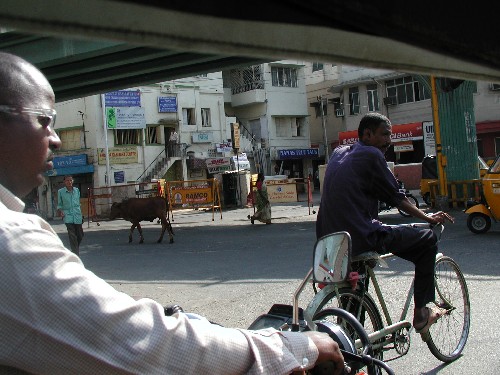 Street scene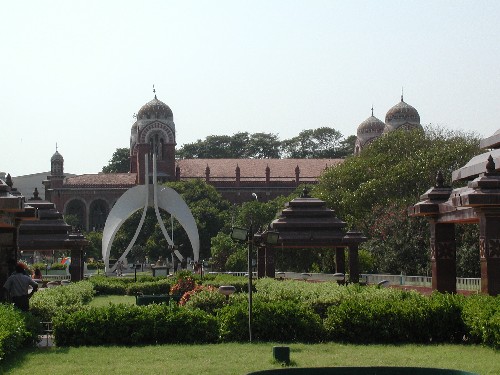 High courts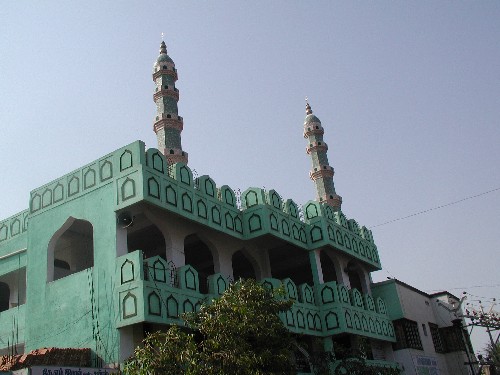 Mosque in Old Madras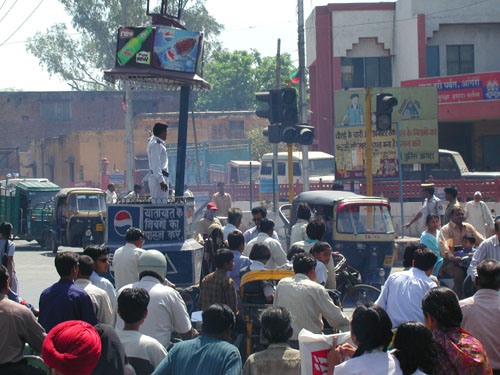 Rush Hour
△ top
---

Agra

Agra is located in the north of India.
About 200 km from Dehli.
The city's major attractions are "The Taj Mahal"
Tadsch Mahal) and the massive red sandstone Agra Fort.


Say in India


The world is divided between
those
  who have seen Taj Mahal
and those
who have' nt.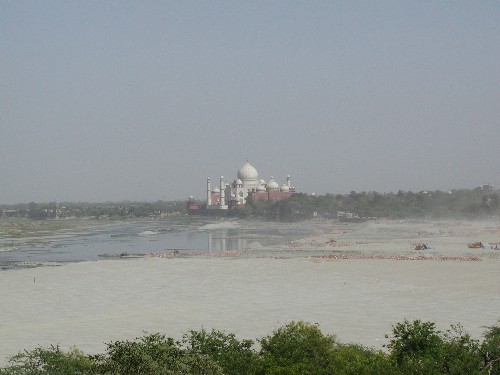 Tadsch Mahal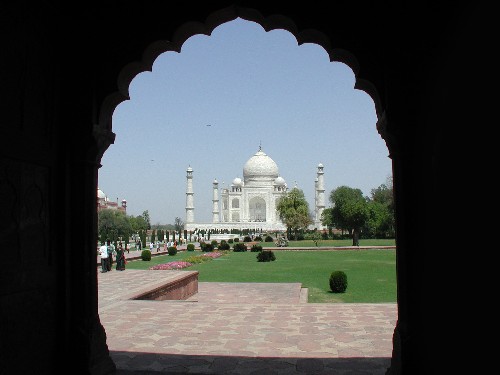 Tadsch Mahal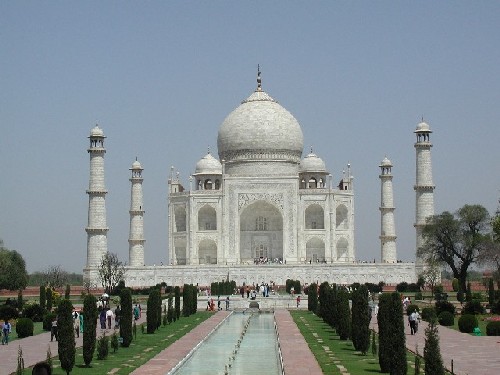 Tadsch Mahal


The Taj Mahal, described as the most extravagant
  monument ever built for love.
Emperor Shah Jahan constructed this intense Mughal mausoleum
in the memory of his second wife Mumtaz Mahal (mostloved wife).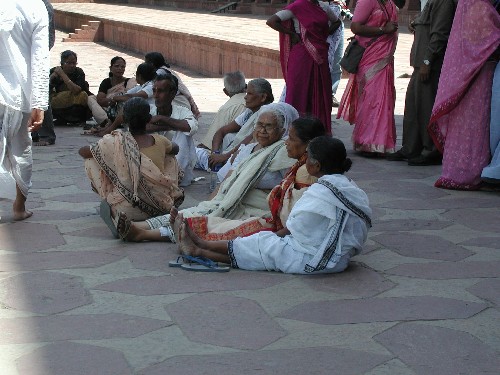 Indian tourists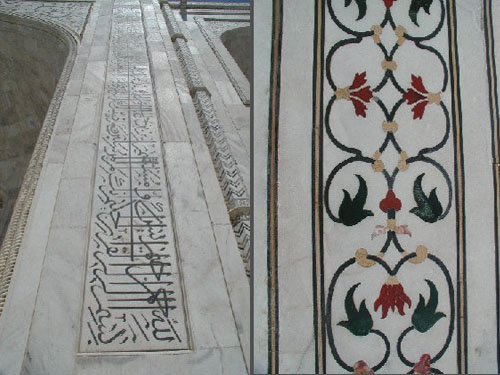 marble with nice patterns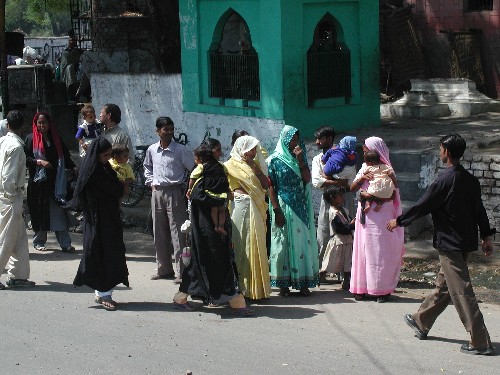 public life in Agra
△ top


Although the grace about Taj is amazing from every angle,
it's the details that astound you more.
Semiprecious stones are inlaid into the marble in beautiful
patterns using a process known as "Pietra Dura".
The Taj Mahal has become the de facto tourist emblem of India.


---

Vriddhachalam

is a small town 200 km from Chennai (Madras),
in Tamilnadu State. The important ancient
Shiva Temple (Vriddagireeswarar Temple)
is located in Vriddhachalam.
There are several legends connected with this temple.
Masi Magam is the important festival in this place when
a large number of pilgrims come to this place to
have a bath in the Manimukthar river.


(for enlarge klick the images)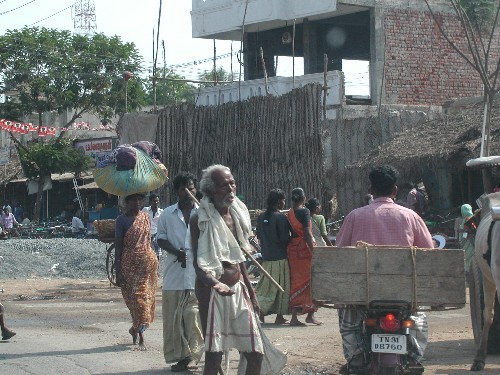 Pilgrim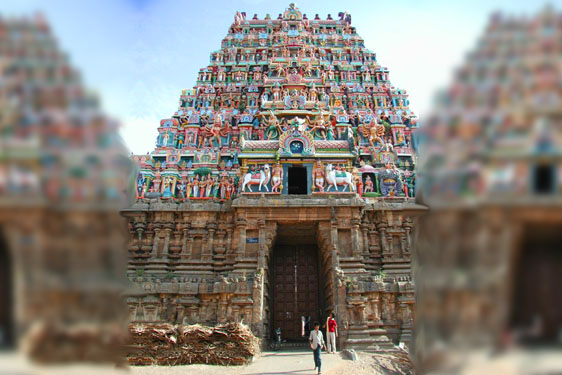 South Gate to the Temple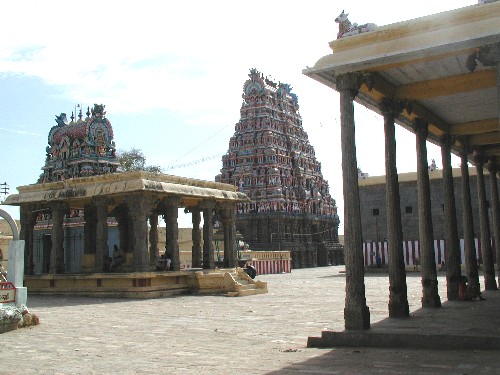 Inside the Temple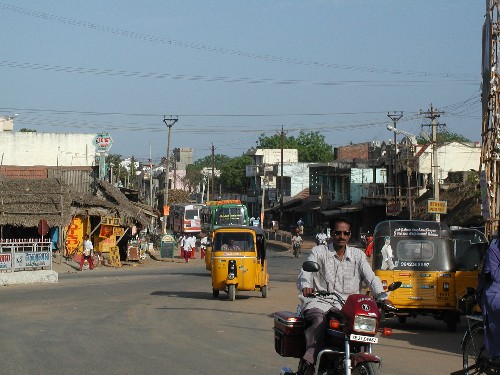 Street Scene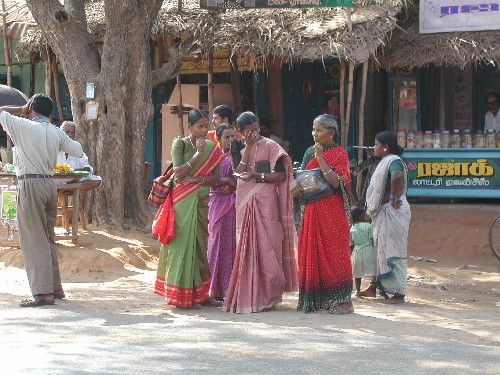 At the Bus Station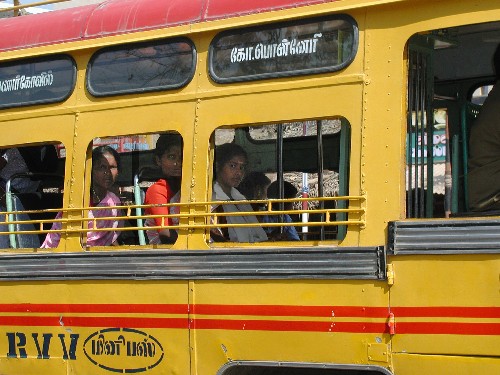 Bus to Neyveli

My temporary home in Vriddhachalam.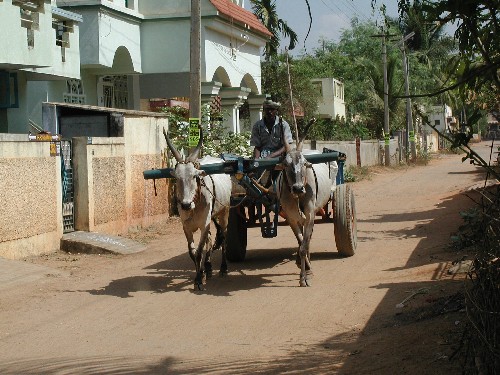 street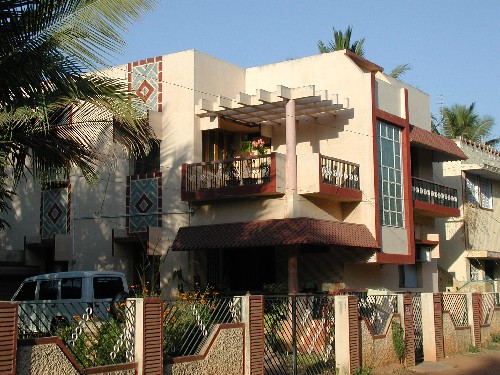 house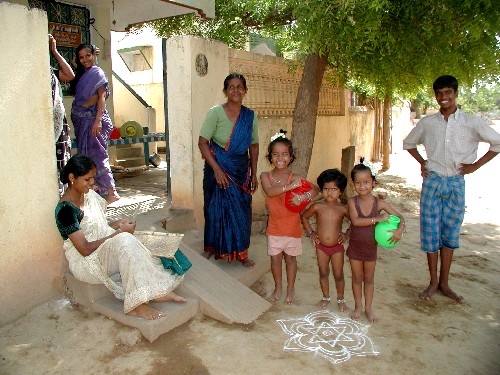 neighbours


Vriddhachalam is also an important place in
the field of agriculture.
The cultivated crops here can be
grouped into the cereals and pulses.
The principal cereal are paddy (rice),
varagu,sugarcane, cumbu, groundnut, etc.
Important varieties of pulses are different kinds of grain.
Paddy (Rice) is cultivated extensively in Virudhachalam.
Chief commercial crops are groundnut, sugarcane paddy (rice).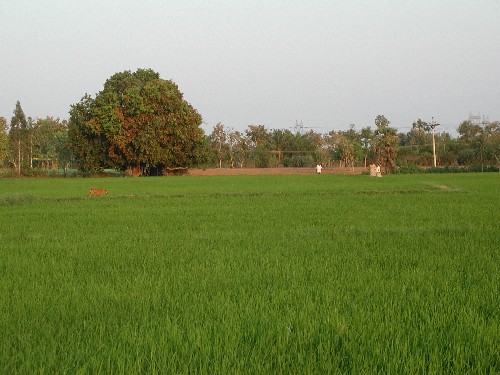 Rice field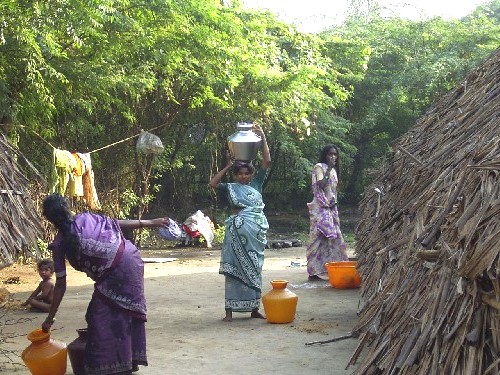 farming Village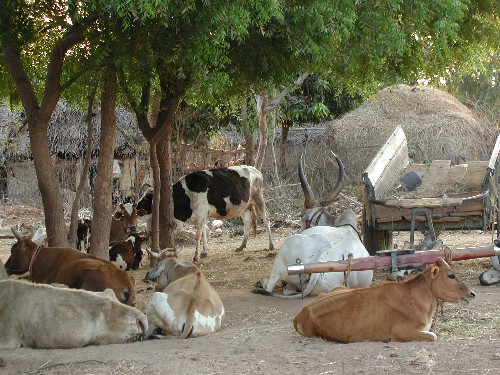 farming Village